Full Update Log »
Update by
James on Saturday February 8, 2014 4:12 AM CET
Hello everyone,

The new update includes updated Shiny key loot, the Present box and Magic chest keys.

Shiny keys now have a chance of giving a polypore staff very rarely.

The Present box can be bought from the Donator shop for 5 Donator tickets, here are the current rewards which are being updated soon.




Along with the Shiny key, the Magic chest keys (Purple) from the Present boxes also have a rare chance of giving you a Polypore staff.


The Purple keys can be used to open the Magic chest in Edgeville.

More updates to come soon.
Update by
James on Thursday February 6, 2014 5:34 PM CET
Hello everyone,


My account is still hacked!

If you send money to any PayPal do not expect ANYTHING!

Thanks,
James
Update by
James on Thursday February 6, 2014 5:12 AM CET
Hello everyone,

This is a quick update to the Membership system that I've been meaning to do for a while. You can now donate for Membership in different "Packages". Each package is a different amount from $5-$100. The purpose of this change is only to give higher amounts of tickets for the amount that you donate. If you have any questions about the new Membership Packages check out this page for the full info.

You may notice a bit of information is off. This is because I have an update planned for Members which includes a new Donator zone and an updated Donator Zone shop which will sell a few items for coins.

Thanks,
James
Update by
James on Thursday February 6, 2014 1:26 AM CET
Warning:

Once again my forums account has been hacked, there was a post saying I will take money on PayPal for in game items. As I posted recently, I do not accept money on PayPal for items. I am working on resolving the hacking situation, until then do not send money to this PayPal..

Thanks,
James
Update by
James on Tuesday February 4, 2014 1:47 AM CET
Hello everyone,

I have a few updates for you today attempting at making the wilderness a more active place within the game, in more places than just Edgeville. The first update is Potential. It is a system similar to the old EP system in RS. Here's how it works.

Potential
-Potential can be gained by gaining exp in the wilderness. Either mining, thieving, woodcutting, or slaying
-Maximum Potential is 300%
-10% of your Potential goes towards increased drop rates from monsters in the wilderness only
-PK points are increased by 100% of your Potential
-Killing or being killed by a player will decrease your potential by 30-100% of total Potential
-New Potential drops have been added. These can range from common to extremely rare items and are dropped based on category randomly. The higher your potential, the more chance you have to get the Potential drops.

Other wilderness updates
-Rogues have been added at the Rogue castle area (near Chaos elemental). These require level 85 Thieving to pickpocket. They have coins and a chance to have a Crystal key when you thieve them.
-Crystal key can be used to unlock the Silver chest in Falador, containing Onyx's and 250k-2.5M coins. A new thieving item will be added into the chest soon, and what the chest drops is open for discussion.
-Chaos elemental teleport removed. Fastest way to access Chaos elemental is teleport to Mage bank under PK teleports.
-New "Secret" wilderness dungeon which contains Black dragons (hint: levers)
-Black dragons now have the chance to drop Dragon claws, warning: extremely rare!
-KBD Lair is now a Multi PK area

To leave a comment about this update click here!

If you have anything to suggest for future updates please feel free to do so under the Suggestion section of the forums.


-James
Update by
James on Thursday January 9, 2014 8:01 PM CET
WARNING
My forum account and possibly others were hacked recently and a few messages were sent to specific users either asking for items or asking you to download something. DO NOT click the links or give any items to the person, it is not me or a fellow staff member. Staff members don't ask you to do things like that. They will ask you in-game if anything. I hope that everyone spreads this news and keeps their information and privacy safe.

For now my account is back in my own hands, however if that changes we will be looking into how the account could have possibly been compromised again and fix the issues as soon as possible.

About 25% Christmas donation bonus..
There was an error in our system which did not add the 25% bonus to Donations between December 24th-Jan 1st. I will be adding all of these bonuses manually today with a bit more than a 25% bonus for the major delay. I would like to apologize for the delay in these bonuses.

One last warning, I do NOT sell items in-game for PayPal money. I do not have a PayPal account. Anyone asking for PayPal money through my username is a fake.

Thanks,
James
Update by
James on Tuesday December 24, 2013 8:49 PM CET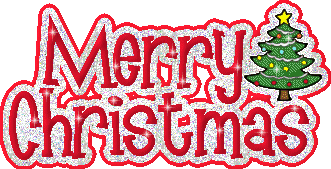 Hello everyone! I would like to wish you all a happy holiday, I hope it is the best.

To start off, we are having a very special Christmas sale which we have not done before.
Firstly, we will be giving 25% Bonus Donator Points when donating between now and January 1st.
Second, if you redeem over 30 Donator Points during this time, you will get a bonus tradeable Sled! Ride it around or trade it off for millions, the choice is yours.

Donations on December 24th made before this post will also apply to the 25% bonus and will be added manually, however if you have already redeemed you will not be able to receive a free Sled.

This is not the only update this Christmas. Tomorrow I will be releasing an update with some changes to the Wilderness, Weapons, and of course, more Monster drop changes! If you would like to see anything added tomorrow or in the near future be sure to post it in the Suggestion Forum here: Suggestions Forum. As always these suggestions are much appreciated and each taken into consideration.




Thanks, have a great day.
Update by
James on Saturday November 30, 2013 10:34 AM CET
Hello everyone,

A few new monsters have been added to the world of ForeverPkers, along with updated loots to most monsters within the Slayer Tower. Many drop rates have been increased and it is only the beginning!

Slayer Tower -
New Monsters - Drops
Pyrefiends - (Rune defenders & dragon defenders)
Jellies - (Spirit shields & Blessed spirit shields)
Infernal mage - (Infinity robe pieces, Master wands)
Dustdevils - (Dragon chainbody & Dragon gloves)
Nechryaels - (Dragon boots & Barrows gloves)
Enhanced Drops -
Abyssal demons
Dark beasts

New Boss: Giant mole
Drops - Primal longsword(extremely rare), All Vesta's pieces(very rare), All Statius' pieces(very rare), All Zuriel's pieces(very rare), All Morrigan's pieces(very rare), Dragon claws(rare), Staff of light (rare), Arcane stream necklace (rare), Amulet of ranging (rare), Shiny keys(common), Ring of Wealth (common)

This new powerful boss spawns once per 10-15 minutes, it's location will be announced in the chat. There are currently 5 different spawn locations. Gather a team and hunt down the mole for a chance at some of the best items in the game. Each player in the clan that kills the mole will receive 1 million coins as a reward.
Recommended players for a group: 3

You will also notice that Slayer no longer effects damage you do towards monsters. This is a small change that will only effect the rate of exp gained, which is now slightly faster during the lower levels and will be slightly slower at higher levels.

Hope you all enjoy, to discuss this update click here.

Thanks,
James
Update by
James on Friday November 29, 2013 1:08 AM CET
Server Status: Online
Update by
James on Thursday November 28, 2013 6:42 PM CET
Hello everyone,

Just wanted to make everyone aware that the server will be offline today (November 28 2013). Why? Because once again our current host has failed us.

The server will be up and running immediately tomorrow, along with a few slayer updates and many monster loot updates along with, possibly, a new and challenging boss to fight with a group.

I appreciate everyone's patience while we wait through this, I know it is a pain which is why we will be transferring the current source over to a more reliable dedicated server where hopefully, it will not shut down for 24 hours at it's own will.

Have a great day,
James